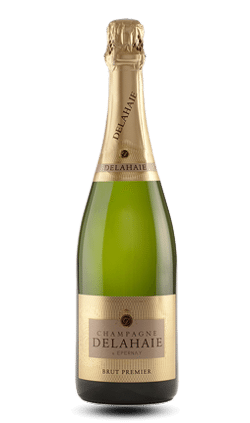 Guide HACHETTE
2014


2012


2017

Brut Premier

Assemblage : The body of Pinot Noir 40%, The suppleness of Pinot Meunier 40%, The finesse of Chardonnay 20%


Grapes of varietals which come from different hills of the Champagne area.


Maturing in stainless steel vats


On laths for at least 24 months


Dosage : 7 à 8 g/l


Pressure : 6 – 6.5 bar


Traditional cork
A GENEROUS PALATE :
A first note of soft vivacity. Then a medium bodied wine combining sumptuousness and subtlety.
Elegance of blond notes (brioche, cereal).
A SPARKLING BOUQUET :
The vibrant intensity of dried fruits.
COLOR :
A brilliant light yellow with fine bubbles which provides an abundant and persistent lather.
Food pairing

Brut Premier is very pleasurable in the aperitif and pairs perfectly with : All first courses, White fishes.